HARRISBURG, PA WEB DESIGN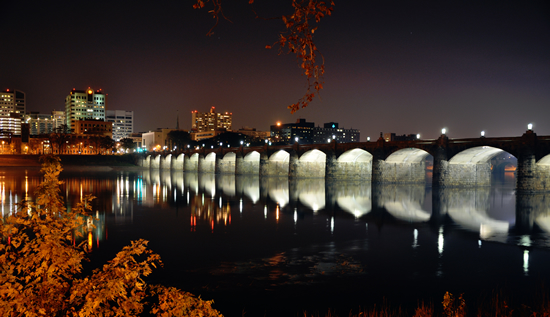 Plato Web Design was founded on a basic idea: make money for your customers and they will keep coming back. As a result, we only offer services that we know will make you a profit. For nearly 10 years, this philosophy has been so successful that we have operated solely on word-of-mouth from our happy customers. Now, we are ready to expand!
Simplicity is the way to success in Pennsylvania
In order to succeed in the competitive atmosphere of today's internet, your website has to present relevant and useful content for your users. However, many websites fail because they attempt to present too much content. After 8 years in the business (view some examples here), we've learned that simple is best. The best way to ensure a simple, easy to use website is to plan ahead. For every site, our Harrisburg-based web designers make a streamlined site structure that will keep your site ranked highly by search engines while allowing your customers to find the information they need, and fast. We also will create a customized user interface so that your clients can navigate your site's structure with ease.
Search Engine Optimization will maximize traffic from the Harrisburg Area
Although we do help you drive traffic to your site through paid advertising like Google Adwords, what tends to be most successful is a simple Search Engine Optimization (SEO) – the process of making a website attractive to search engines.Thousand of potential customers from around the Harrisburg area perform internet searches every day, and that means there are likely hordes of people who are already looking to buy your product, all you have to do is let us help you find them! From the very first line of code, we build your site to maximize your search engine traffic. This includes targeting the right keywords for your business and ensuring that your web site is properly submitted to search engines, and is focused on bringing in local traffic. We conduct lots of Harrisburg SEO, and we'd love to help your business, too.
Once you have your Harrisburg customers, convert them into sales!
You may have thousands of visitors from the local Harrisburg area, but if they're not making you any money, what's the use? Half of the battle in creating an effective, money-making website is converting your prospects into actual sales. Having convincing sales copy is crucial, but if you're not a writer or don't have a marketing staff, it can be incredibly time-consuming and technically difficult to write. Let us take care of heavy-lifting! Our Harrisburg-based experts will do all the writing for you, leaving you with time to do what you do best: manage your business. Plus, once we've developed hard-hitting, irresistible copy, we can perform numerous conversion tests on different versions of your website to find the most effective method for increasing sales. The result? A professional, sale-creating, word-of-mouth-spreading, crazily impressive website! All without you having to lift a finger.

Expand your horizons
Most businesses make the mistake of only offering customers information about their business, with little to no focus on online purchasing. We believe that your website should be far, far more than just an informational tool. If you sell a product online, your main goal should be to (gasp) sell that product! A successful website will reflect that goal, with clear, laser-focused calls-to-action (CTAs) included into every page that entice users to check out your selection. If a local client finds your site, they should instantly know what you're selling, what the benefits are, and how to buy it. Plus, focusing on eCommerce sales can allow you to sell your products to clients around the globe, making your business more diversified and less reliant on the frequent flux that can be common in the Harrisburg economy.
Like what you see? Get a free quote! Our form takes less than a minute to fill out, and your information will never be shared with anyone, ever.